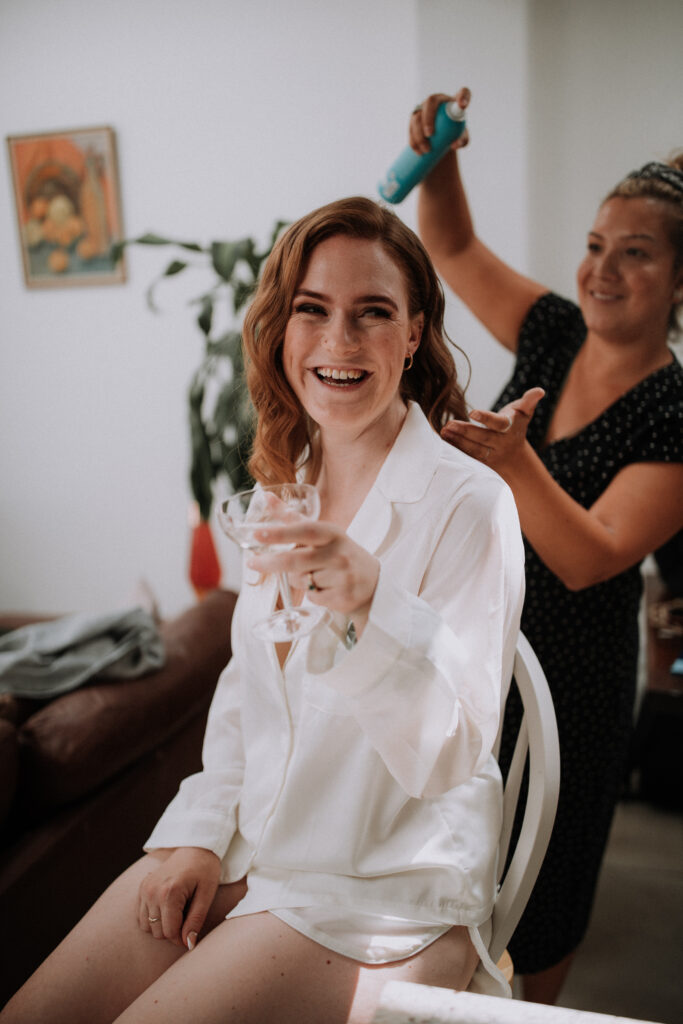 My passion for helping people look their best through hair and make-up was sparked through my experience over 20 years ago working on editorials with photographers Niall McInnerney (respected photographer of Naomi Campbell catwalk fall fame) and Rory Dennis (Fashion photographer). They taught me the importance of light and composition and its impact on styling. Since then I've been hooked. 
I quickly went on to translate those skills into Bridal styling, working for various London based designers including Camilla Ridley, and over 15 years in one of the most respected bridal boutiques, Mirror Mirror London. Working with these designers my role was helping brides-to-be not only find the perfect dress but providing expertise on how that dress could be complemented with different hair styles, accessories and make-up so they could truly picture how it would all work together on their most special day. 
Mixing my skills as a stylist and designer inspired me to transfer my experience to hair and makeup, allowing me to offer a complete service to all my clients. 
Wedding
expertise
Over the last 14 years in the industry as a hair and make up artist I have styled brides for over 300 weddings, from intimate receptions in locations such as Zetter Town House, Christchurch in Oxford, Pembroke Lodge and The Elvetham in Hampshire to grand occasions at establishments such as the Mandarin Oriental, Goodwood House, Claridges, The Landmark Hotel and Notley Abbey. Each wedding has its own individual style and flair and it is important to me to reflect this personal choice in the hair and make-up style chosen by the bride, whether it's over the one day or the whole weekend! 
I am happy to take on any size of group for weddings from just the bride to parties up to 12, including the groom as well! 
Please do take a look at the services I have to offer and do not hesitate to contact me should I be able to help with any questions you have.

Interested in my services?
Have any questions?